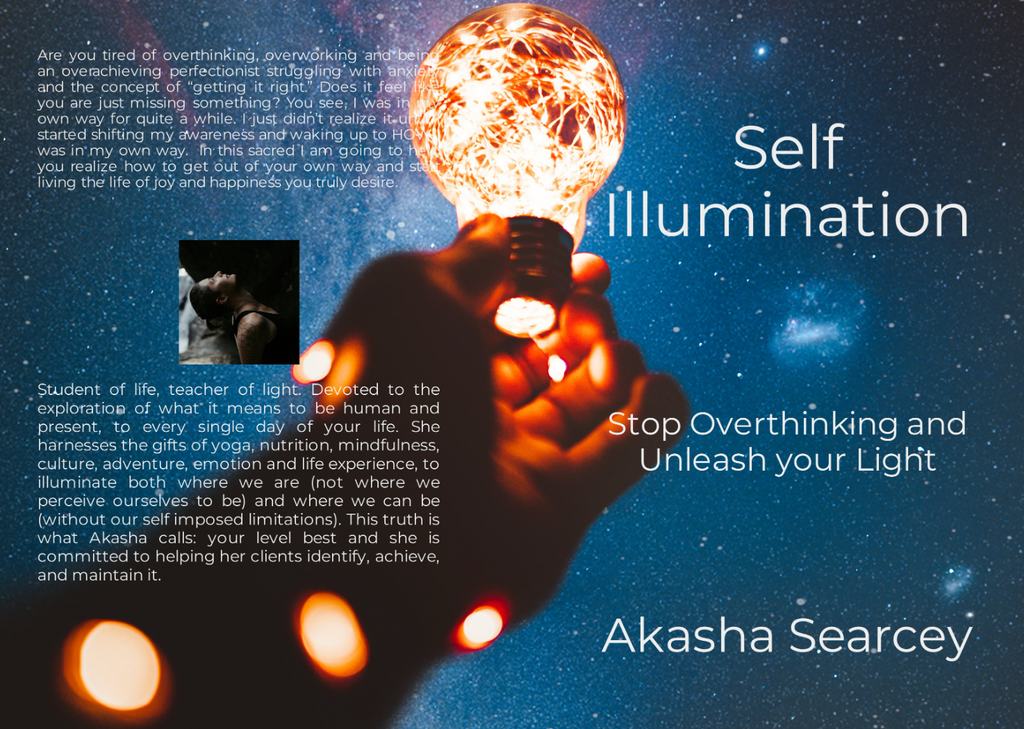 I am so thrilled that my book Poetic Awakenings is now with the publisher. 🥳🥳🥳
I am also super stoked to share with you that I have already started writing another book that I know is going to serve so many people out there. This next book is about my mission here on Earth. It's all about Self Illumination and the movement I created last year to help every person awaken to their Divinity while living their humanity.
I will be taking another group through this amazing process next month and I am thrilled to be able to have this book to accompany them along the 7 week journey of consciousness. 
When we have a way to awaken that allows us to dive deep then we are able to clear up old habits and patterns that we previously didn't understand. That is the purpose of The Self Illumination Process. I want to help you get out of your own way. 
Be sure to sign up for my email list so that you can be sure to get all the details about this highly specialized program of awakening and shifting consciousness to help you align your mind, body and spirit to receive all that you desire on a Soul level while here on earth. 
As always, thank you for your support. I am so honored to serve you and truly look forward to connecting with you. Here is the link for my email list:
https://linktr.ee/akashasearcey
Much love, 
Akasha 
xoxo