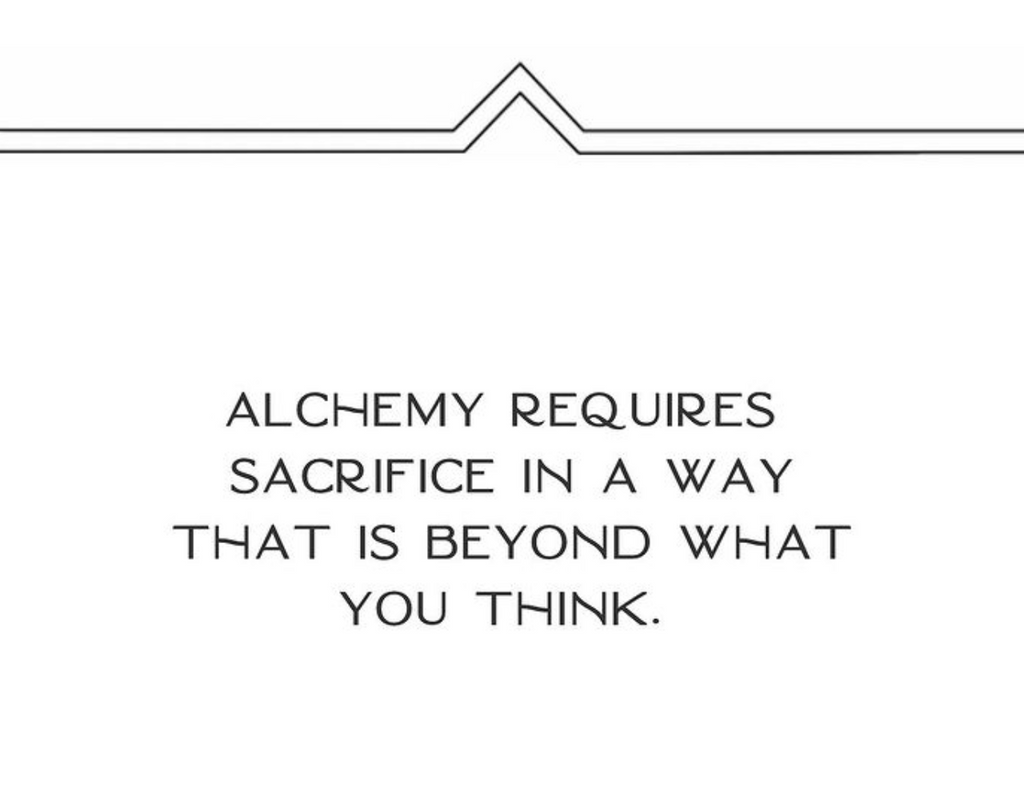 Alchemy requires sacrifice.
By sacrificing what no longer serves us we are able to transform anything into that which is of service to us and others.

Through the process of transmutation we alchemize that which no longer serves us into gold and it becomes something that is beneficial for all beings everywhere.

Our healing is a powerful place from which to serve humanity.